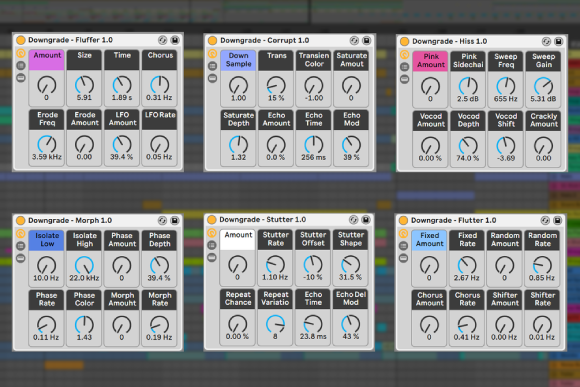 Downgrade is a collection of 5 Ableton Live racks that wobble, crunch and deliciously degrade any sound you feed into them.
Perfect to add a retro / vapor flavor to your sound.
Each module has it's own special area, and they can be used in any order to create a wide range of character.
For a full rundown and examples, watch this video:
People who pay $1 or more will get the additional "Stutter" experimental rack as a bonus via email.

REQUIREMENTS : Ableton Live 10 Suite